Services Overview
Our Services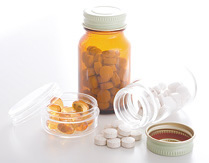 Biholon has been the leading dietary supplement contract manufacturer for 40 years, and continue to provide customers with the high quality products.
Our products are specially formulated from the best raw materials available, and are manufactured in our state-of-the-art facilities. These facilities feature high-tech equipment that allows us to produce large amounts of uniform capsules, chewables, sublinguals, tablets, powders as well as granules.
In addition to basic production, Biholon provides vitamin custom flavoring and custom coloring, as well as product labeling, packaging and distribution. We also conduct comprehensive tests on our products to ensure safety, efficiency, and strict label authenticity. All of our superb services are offered at highly competitive prices.
Biholon offers following dosage form:
Tablets
Chewable
Colored Coated Tablets
Sugar Coating
HPMC Coating
Imprinted Tablets
Sublingual tablets
Enteric Coating Tablets
Carved Seal Tablets
Our current configuration can produce up to 4 billion tablets per year
Powders
Protein Powders
Multi Vitamin & Mineral Blend
Green Food Powders
Collagen
Glucosamine
Meal Replacement
Extruded granule
Our v-blender and w-blender supports our tablet and capsule productions as well as supply us with the ready-to-mix beverage powders. Our current configuration can provides us over 3600 tons annually.
Capsules
Clear Capsules
Imprinted Capsules
Colored Capsules
Our current capacity for encapsulation is up to 1 billion capsules. We are flexible on batches sizes from low, medium to large scale.
Coating
Film and sugar coating gives polished look to the tablets. It also eliminates original scents from tablets and gives milder taste and smell. We have the latest machine on film coating process which will ensure to give the best result among the industry. On sugar coating we use traditional sugar coating pans which gives superb polished look on tablets. We also have HPMC coating machines. Between sugar coating pans and HPMC coating machines, annual production capacity can be more than 1400 tons.
Packaging
Biholon has a full line of various packaging technique at our manufacturing plants. Various bottles, pouches, stick-type packaging, clear wrap packing to name a few. Packaging at our facility will ensure the products stay clean and safe for the customers.