Research & Development
Biholon Develops Safe and Effective Products
Biholon has been manufacturing nutraceutical supplement at competitive prices for private label distribution for over 40 years. Our customers continue to depend on our private label distribution for the highest quality vitamins and nutraceutical supplements in the industry. Our team of experienced and talented technicians and scientists design and develop health wellness supplements to meet the individual needs of our clients. Biholon can manufacturer products that meet the exact specification of a customer's own supplement formulation, using the highest quality ingredients from our inventory of 5,000 to 10,000 raw materials. For customers who have a concept for custom vitamins or supplements, but have no formula, we can turn their concept into a reality by developing a specially tailored, scientifically based formula for their product.
All products are manufactured in our GMP certified plants. We can produce tablets, capsules and powder in scalable volumes ranging from small batches to mass production.
As a full-service contract manufacturer of dietary supplements, we offer the following:
Research and development of new products
Comprehensive testing for product safety and effectiveness
Pilot runs
Individual samples for trials
All of our services are carried out in accordance with strict GMP standards, which ensure that our customers receive the safest, highest quality supplements.
Pilot runs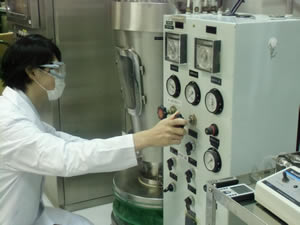 Disintegration test